Time & Attendance
Made Easy
TimeWorksPlus simplifies time tracking so you can spend less time processing payroll. As your employees log time on their tablets, mobile phones or computers—or with one of our plug-and-play time clocks—you'll eliminate messy time sheets by dumping workforce data directly into your payroll processing platform.
DOWNLOAD THE TIME & ATTENDANCE FLYER!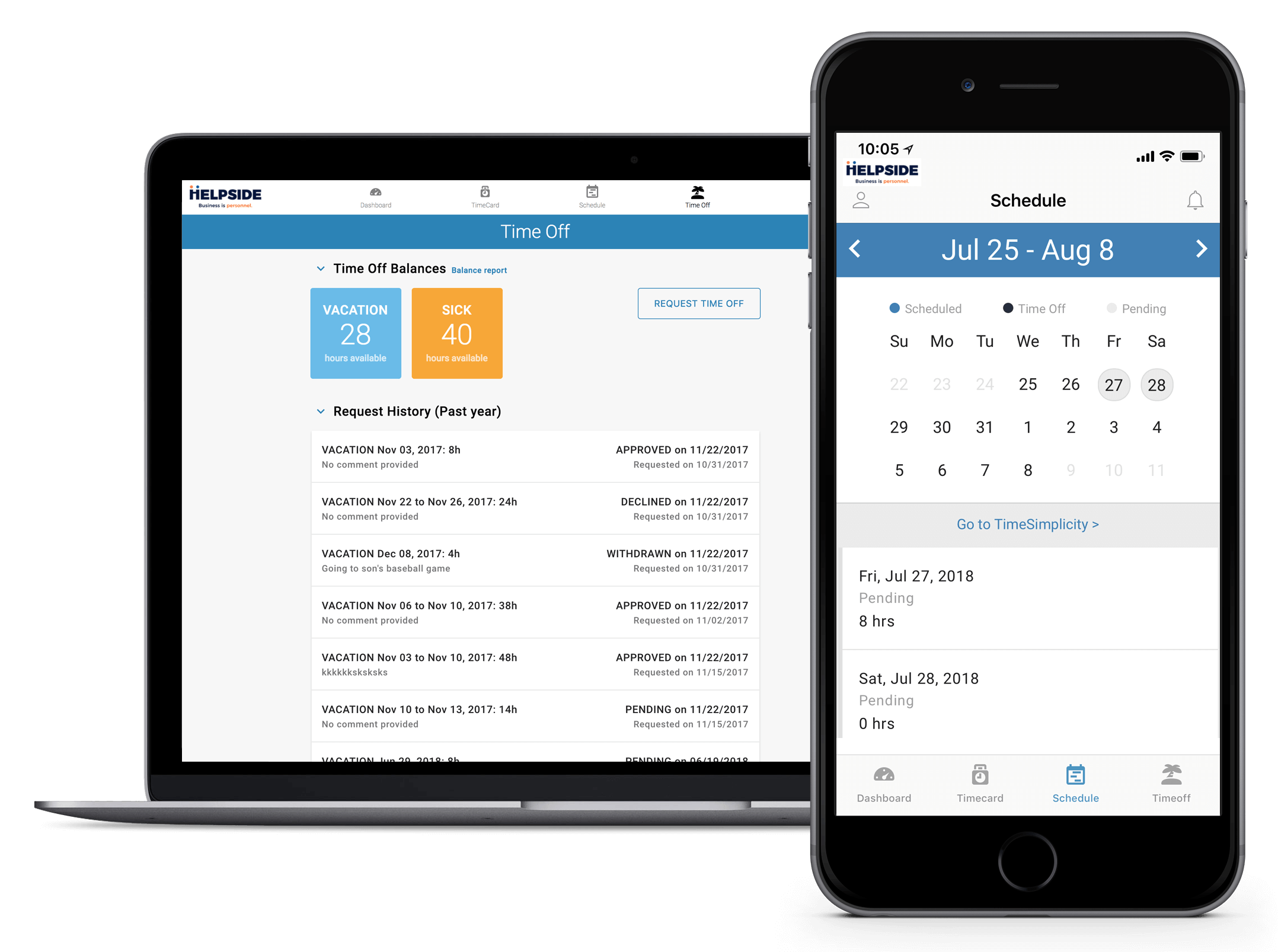 TimeWorksPlus delivers the latest in cloud-based punch and time card services supporting intelligent clock features and a wide range of clocks. Track and manage punches, time cards, time-off requests and accruals. Seamlessly integrates with payroll services.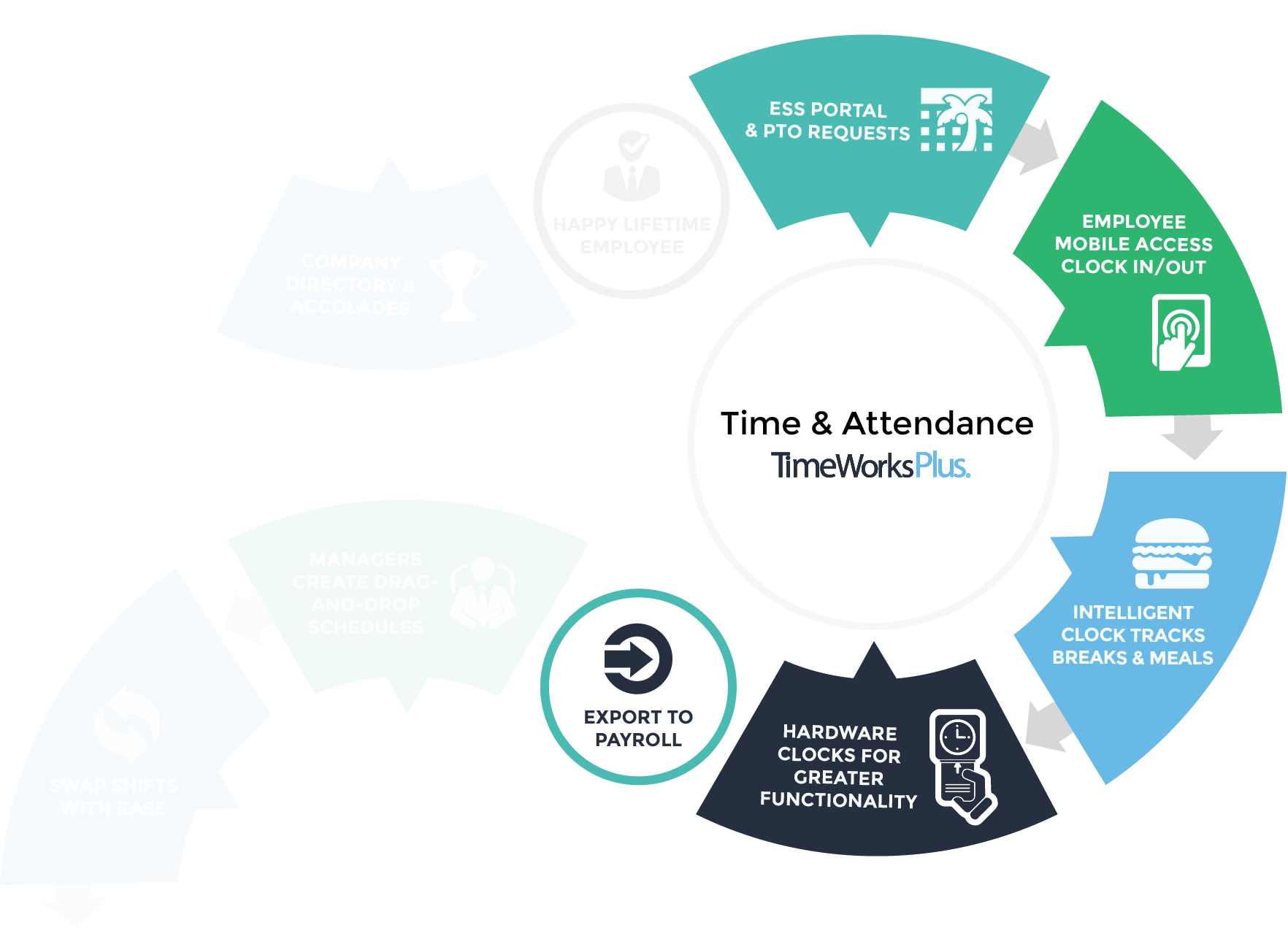 Timekeeping
Captures time data from clocks, calculate multiple rates, accruals, and keeps audit trail
Scheduling
Easy setup for any shift, coverage view, templates, early warning and clock-lockout
Overtime Management
Auto-apply overtime or proactively alert as thresholds approach. Flexible calculations and application
Payroll Integration
Easy time card review and approval. Connects time data to payroll processing for fewer errors and faster completion
Intelligent Clock Features*
TimeWorksPlus is "employee-aware" providing only the punch options relevant to an employee's current state.
– Eliminate missed punches
– Track meals and breaks
– Transfer departments with job costing
– Prevent early punches with schedule enforcement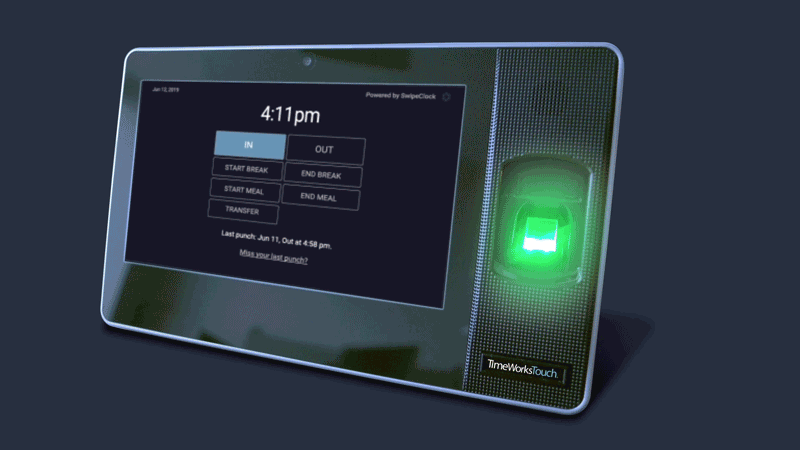 Fewer Errors
Intelligent clocks auto-calculate eliminating duplicate or missed punches, and errors computing total hours and pay
Less Unplanned Overtime
Eliminate unplanned overtime and compare budgeted hours to actual worked time
Flexible Configuration
Customized pay rules, overtime calculations, compliance requirements and accrual application. Wide range of physical and online clock options
Clock Lockout
Limit early clock in, scheduling warns when overtime approaches, managers easily view time cards in real time
Faster Payroll Processing
Fewer errors, instant access for time card review and export to payroll reduces time spent processing payroll
Subscription Service
One service provides you with everything needed for interactive and automated workforce management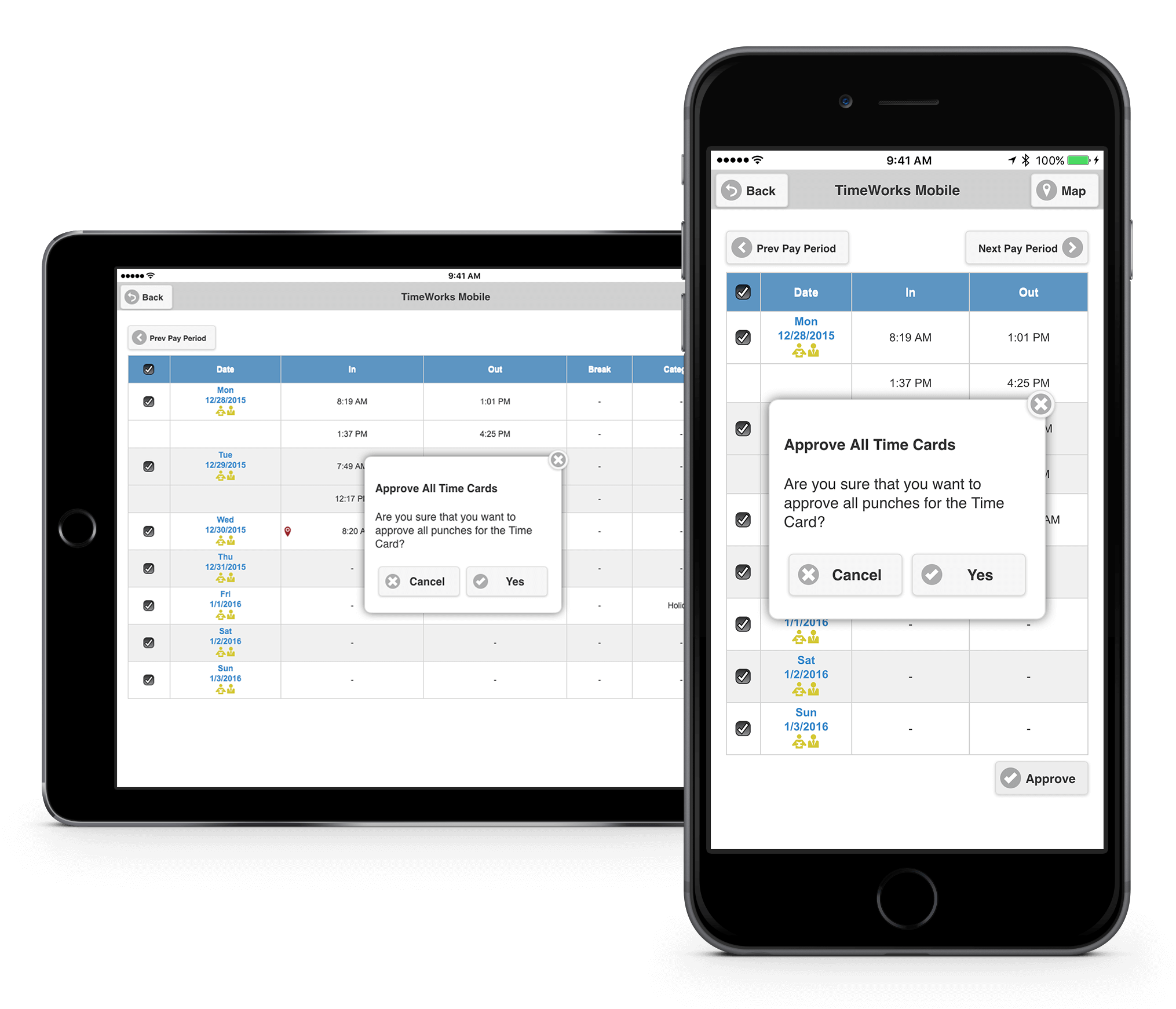 Easier Payroll Processing
Dramatically improve administrative productivity by improving the efficiency of time sheet processing. With TimeWorksPlus, quickly prepare your staff's time sheets for payroll. Approve and lock in staff hours, then export or transfer for simplified payroll processing.
TimeWorksPlus is integrated with all major payroll services with options for single-signon, employee synchronization and auto-transfer with support for hundreds of import/export formats. For a complete list of integration partners and supported options see our Integration Partners page.